Search Engine Journal has really gone downhill: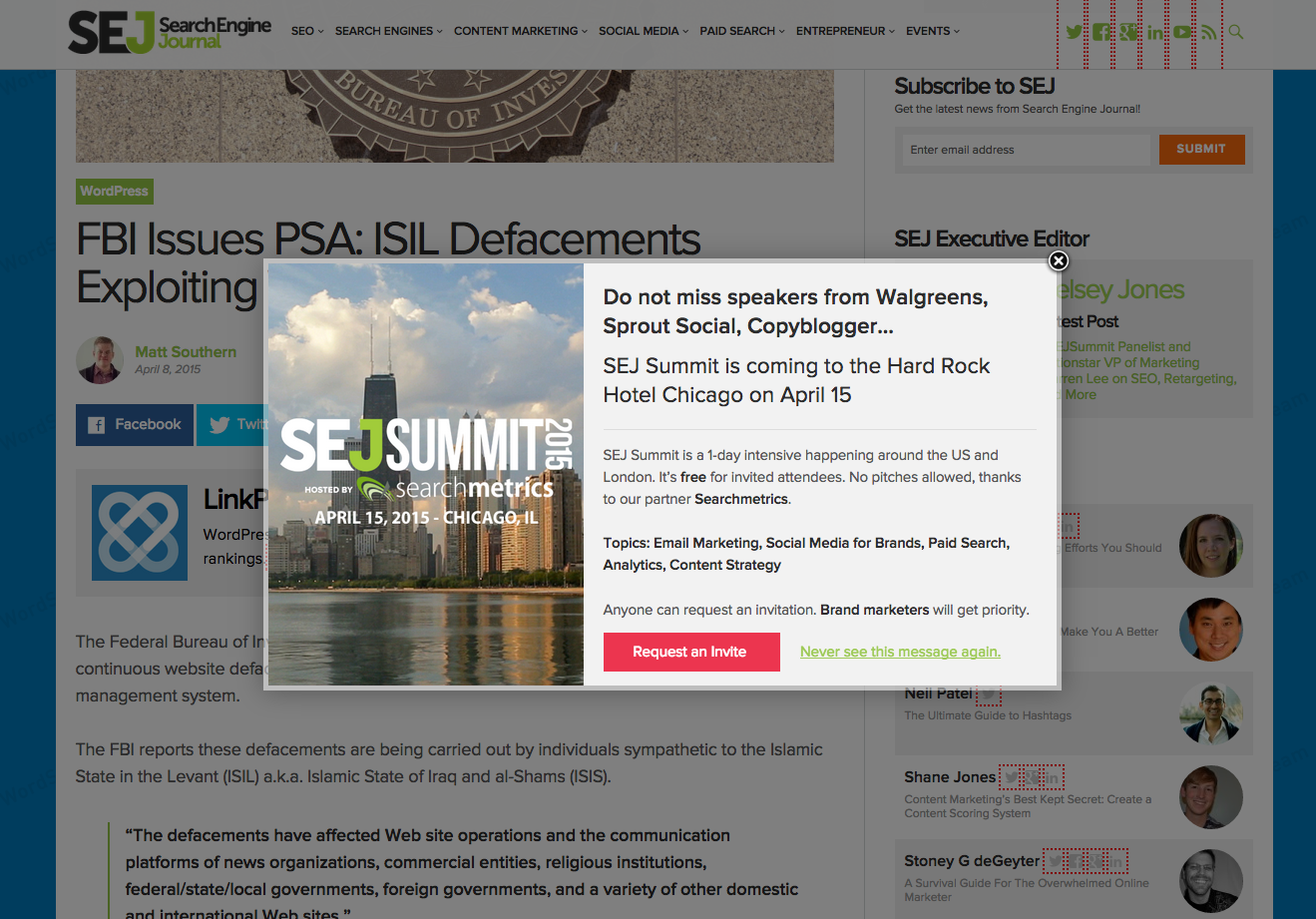 Not only is this nag annoying as hell, but it also features this line: "Anyone can request an invitation. Brand marketers will get priority." That's right, they're putting an annoying advertisement for their conference in my face, but apparently it doesn't count as an invitation, because I'd actually have to request one of those.
And they put "brand marketers" in bold.
No thanks.
Not blocked, since it was on my work browser, but I'll definitely be less likely to click on a link to SEJ the next time I see one.