The New Republic has an article about the Malaysian airplane that disappeared a week ago. But if you go to their site to read the article, you'll see this instead: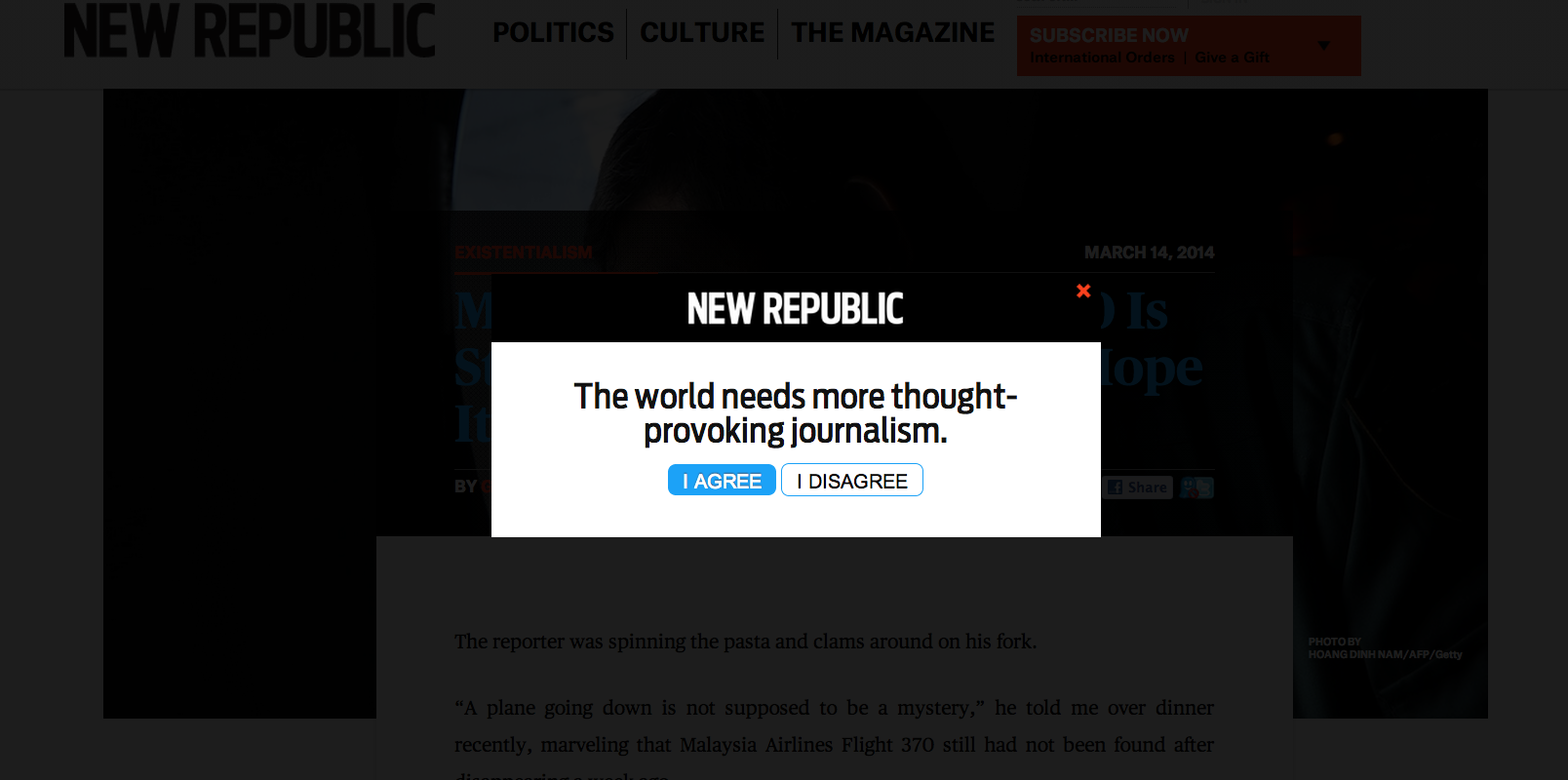 They want to know whether I agree or disagree with this proposition: "The world needs more thought-provoking journalism."
And I think it's good that they ask, because I hope to communicate emphatically that the world has plenty of journalism, most of it rubbish, but that we undoubtedly need far less of what the New Republic is doing.
Blocked with Ghostery.